More lolcatz... er... dogz
Loldogz:
Somebody sent me this:
Loldogz
Somehow, I can't stop laughing.
Mercury Morris:
If there was a downside to the Patriots loss (hard to imagine), it was that we have to hear quotes from the '72 Dolphins. Mercury Morris, at his best (and worst):
I'm very humbled at what the Giants were able to do as underdogs, realizing that on any given Sunday, anybody can beat anybody else, except in 1972.
Man, those guys are pricks. It won't be long until somebody starts
I Hate The 1972 Miami Dolphins,
an even worse blog than this one. I can't wait until all of those old guys die.
Mercury Morris: Jail made him clever-er.
Coming soon:
The slow process of enjoying each and every aspect of that most delicious game. First up:
The Drive.
Sorry, Elway, your
Drive
is now just a footnote of history.
And finally, the Ridiculous:
Just one picture to look at. Amazing: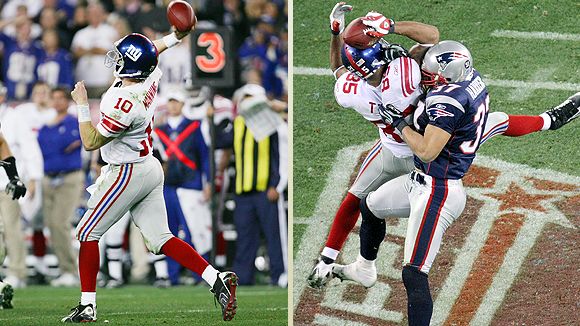 Manning: Elusive? Tyree: Head-catching Stud
Labels: 72 dolphins are pricks, lolcats, superbowl